Thermal Soil Remediation
& Environmental Drilling
Thermal soil remediation contractor with the longest track record in Europe. We engineer and apply thermal soil and groundwater remediation projects throughout Europe.
We offer these services since 1997 and have completed many successful projects in conjunction with different partners and clients.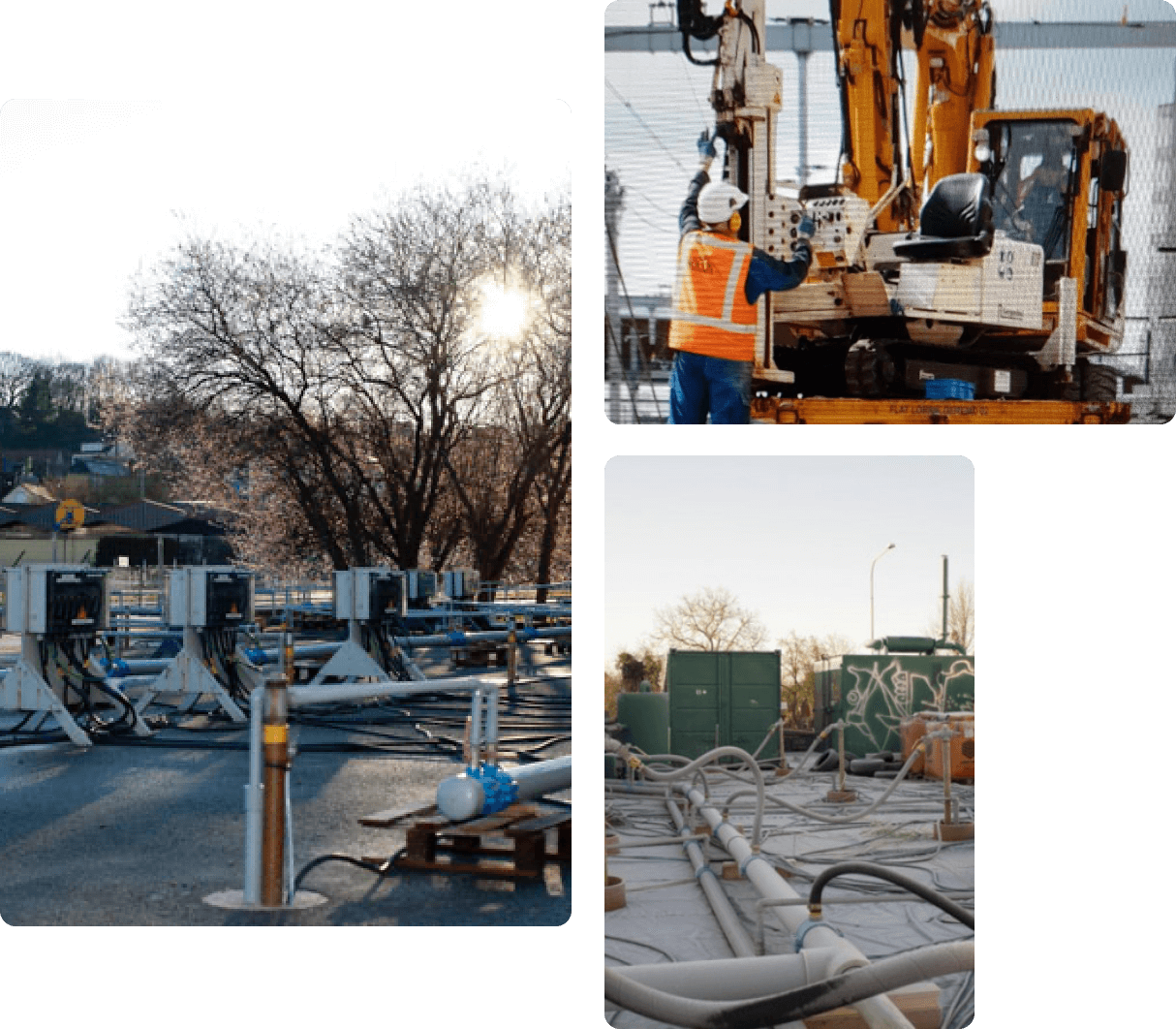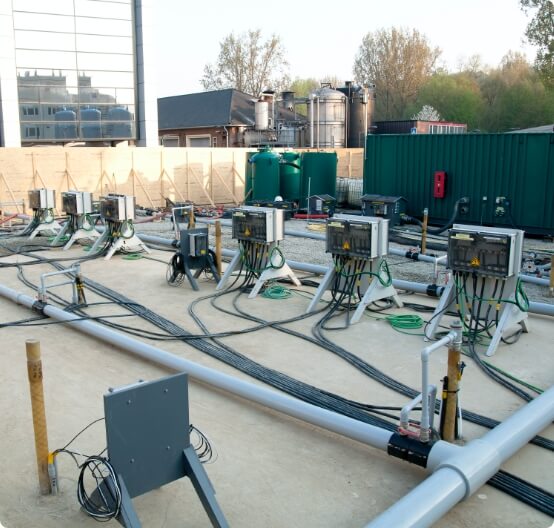 Effectively cleaning soil with
Thermal Soil
Remediation (ERH)
Cleaning up sources zones with chlorinated solvents sunk to 15 meters deep in moraine clay formations to comply to what the regulators ask you or you need a rapid clean-up for real estate developments, that is when ERH excels.
That is when you should contact us because we started it in Europe 20 years ago and are still very flexible and fast.
One of our key competences
Direct Push
Injection (DPI)
We love the odd project, doesn't matter if it is indoors or outdoors, if it is only 5 drillings to 4 meters or as big as 400 and 20 meters deep. With one of our 4 drill outfits, 1 rotosonic machine and 3 Geoprobe's, we can serve any project or place throughout the entire EU. We love to work in our home country but always enjoy when we're asked to travel to Scandinavia or the Mediterranean or anything in between.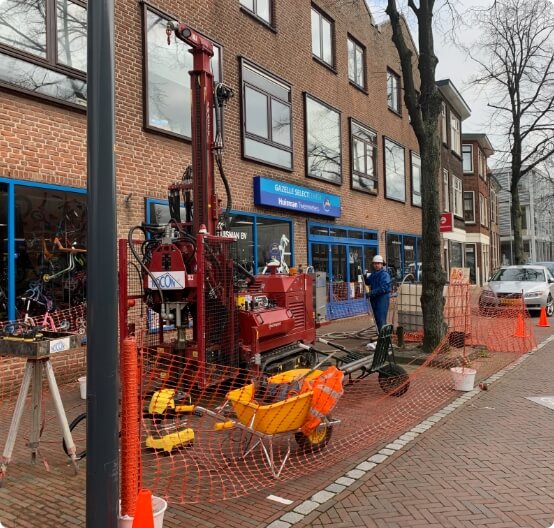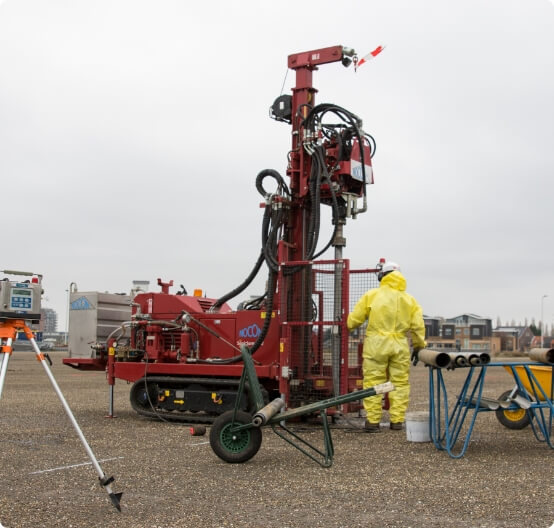 Fast & reliable ground samples with
With our small rotosonic rig (only 4,5 ton) it is possible to perform discrete soil sampling at a rate that is phenomenal. We are using our Aqualock™ system to sample at 100 degrees Celsius for our ERH projects, but also to survey sites in Sweden or Denmark in moraine clays. Tilted wells under a pipe bridge? No problem!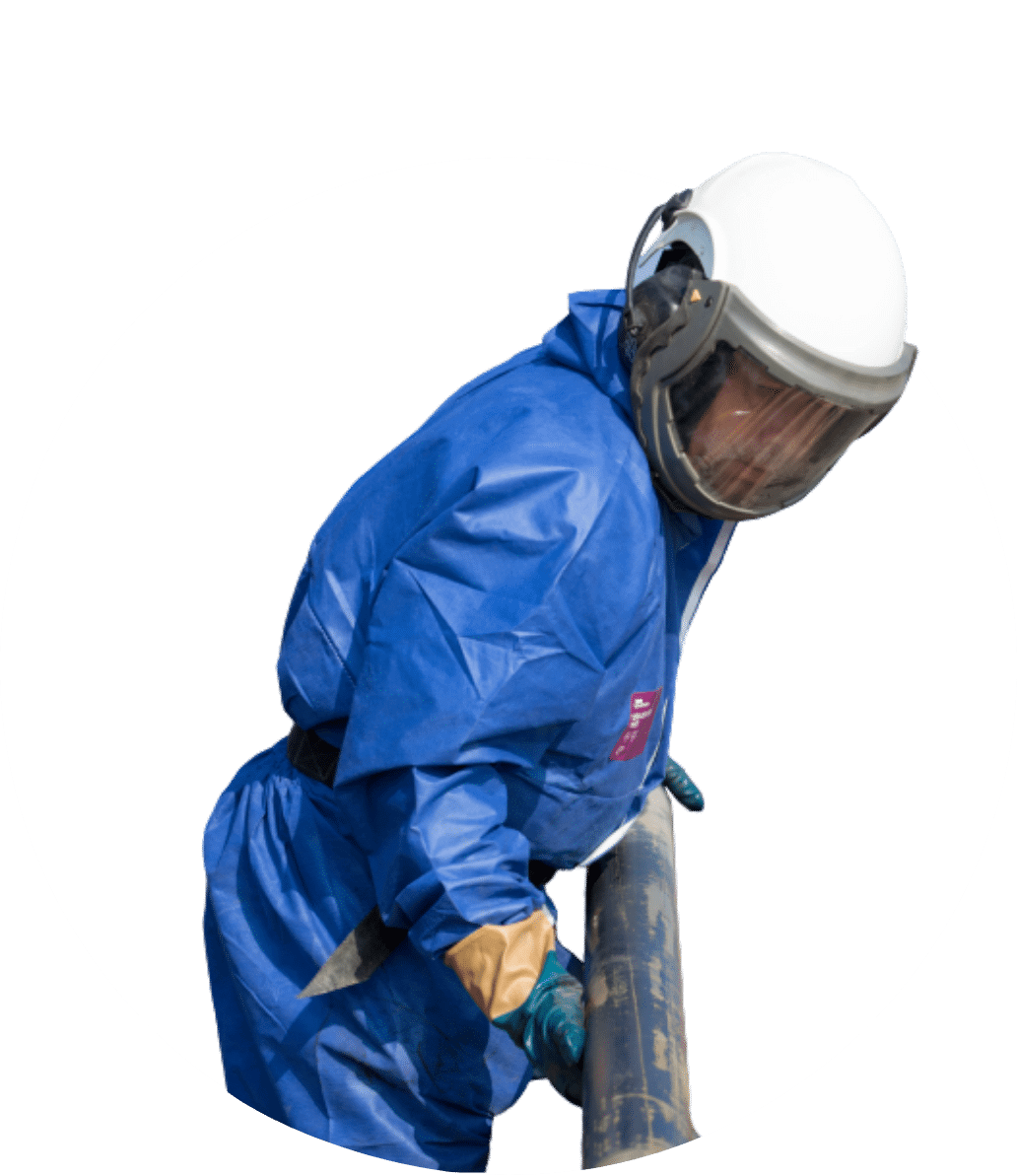 What Nocon can do for your project
As a small highly specialized company we can disclose practical secrets to you. We are enthusiastic and have a focus at technique, we try to perform beyond our capabilities. Safety is paramount and in our DNA because of the methods and machines we use, a zero incident will be our main goal of course. But recent global events also taught us that we should focus on our key competences and avoid unnecessary baggage, that's our other side.
Highly skilled, highly focused, dedicated, flexible and no nonsense. Please let us serve you, you will enjoy it.
Read our in-depth case studies by clicking the blue dots below
The latest news from Nocon